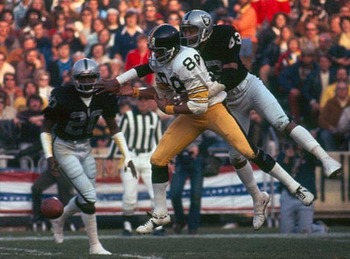 Just a reminder if you have NFL Network that Wednesday starting at 8:00 PM eastern time they will be showing the 1976 and 1980 Oakland Raiders America's Game back-to-back.
They will also replay both episodes starting at 11:00 PM eastern time. If you haven't seen these yet, I highly suggest you tune in.
These documentaries offer a tremendous look inside two of the best Raider teams of all-time. In my opinion, the 1976 Oakland squad isn't only one of the best Raider teams, it's one of the greatest football teams to ever assembled in any era.
So tune in or set your DVR. You will be glad you did. I've seen them both a couple of times and each are excellent.
Tags: Oakland Raiders